Welcome Racers and Cycling Enthusiasts
The Tonkawa Ultra Cup Race is designed to be a fun-filled 12 hour Ultra race event taking place on a highly competitive 38.9 Km (24.18 mile) loop starting in McGregor, Texas and passing through Crawford, Texas, the ranch home and Western White House of President George W. Bush. The course is rolling hills to flat and is mostly on rural county and Farm to Market roads with very little to light traffic.

Start Making Plans to Participate NOW! – REGISTER HERE

People from all over Texas have discovered the wonderful opportunities offered by the natural resources of Central Texas. Guests to the Heart of Texas have experienced the warm hospitality of friendly communities and people of the region. All types of recreational and sports activities including cycling activities and events have flourished and grown exponentially in this area. Cyclist and runners living or visiting Central Texas have experienced miles of quite country lanes and lightly traveled roadways offering opportunities to savor views of lakes, rivers, streams, and rolling hills through farm and ranch lands. Come to visit and experience all of these things and more while competing in a fun and challenging event.

Our goal is to offer an outstanding ultra-cycling race event to promote the sport and healthy family oriented lifestyle we enjoy. This event is in its inaugural year and proceeds from the Tonkawa Ultra Cup will be donated to the McGregor Community Foundation a non-profit 501c3 organization to provide social and recreational opportunities to community members and visitors. Starting with registration and during the event, our sponsors, participants and volunteers will have an opportunity to make tax deductible contributions as a means to support the people of McGregor for hosting this event each year.

We are committed and dedicated to grow this into a large multi-day ultra-cycling race venue in future years. With your support and participation, we can continue the TUC as a premier race event. We want to help all participants achieve their personal goals in the Texas Ultra Cup Series. Come to the Heart of Texas and enjoy a fun weekend of family, friends, and the camaraderie of fellow cyclists.

Latest news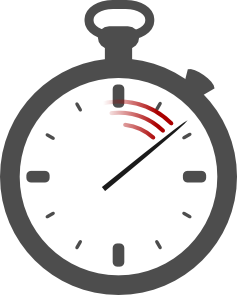 March 25 by Iceman
Bessie's Creek 24 Hour Ultra is coming up!
The next race in the Ultra Cup Series is Bessie's Creek on April 13th and 14th. Sign up soon!
Read more
March 23 by Iceman
Hammer signs on!
Hammmer Nutrition has signed on as a full sponsor. Please check out their amazing products!
Read more